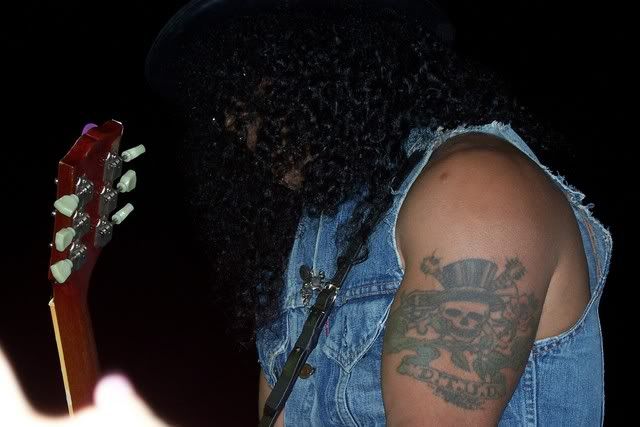 watching the RAR show slash has his shirt off during the last song. lots of new tattoos again.
i made a thread here a couple years ago about slash going through the 80's and 90's with only a couple tattoos - he never got covered like most other musicians. then it seems that having kids and during VR he started adding a bunch.
i think that thread we started gathering pics of all his tattoos... i can't find a good pic of the one on his front right chest (the skull / crossbone slash logo)....